Product Description
Bruce Arnold Foundation and Music Performance And Technology (MPAT) Announces Two Summer Music Workshops
Music Performance and Technology a subsidiary of the Bruce Arnold Foundation will be holding workshops this summer in New York and Sweden. Instructors will be Stuart Hamm, Alex Skolnick, Bruce Arnold, Jane Getter and Jerry DeVore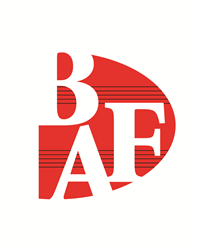 Bruce Arnold Foundation
MPAT, has been gathering steam since its maiden voyage a year ago, with the addition of music technology to its roster
(PRWEB) February 28, 2015
The Bruce Arnold Foundation's Music Performance and Technology traveling summer workshops will be active this summer with two intensives. The first will be held in Sweden July 6-10 and the second in New York City, from July 13-15. The all star faculty will be teaching guitar, bass, keyboards, drums and audio technology.
Music Performance and Technology, or MPAT, has been gathering steam since its maiden voyage a year ago, with the addition of music technology to its roster. Members of the core faculty have also been very visible, most notably a performance by Bruce Arnold, Alex Skolnick and Jane Getter at NAMM, playing an all acoustic set on Yamaha Guitars. (Mr Skolnick went from that show to touring with his band Testament.) These formidable players will be joined by the renowned bass player Stuart Hamm, and Jerry DeVore holding down the Technology chair, to bring world class music education to the workshops.
"Our ultimate goal is to bring workshops to more people, so that they do not have to travel so far to benefit from what we have to give. " says Arnold, the creator of MPAT. "We also aim to put a scholarship program in place for those students whose budgets are not as bounteous as their dedication."
The curriculum will cover ear training, theory, technique and computer skills, plus of course, the kind of musical wisdom that these seasoned musicians have to offer, in a small class setting. Students will be supplied with free downloads of all texts relating to the workshops, so that they can continue their studies afterwards. They will also have email access to Mr. Arnold to direct them in these studies.